In March, A cosmetic restoration project has been started on the cockpit section of AVRO Vulcan B.2 XL388 at the South Yorkshire Aircraft Museum. It is being run by SYAM, with the volunteers from the Vulcan Experience providing the manpower for the project.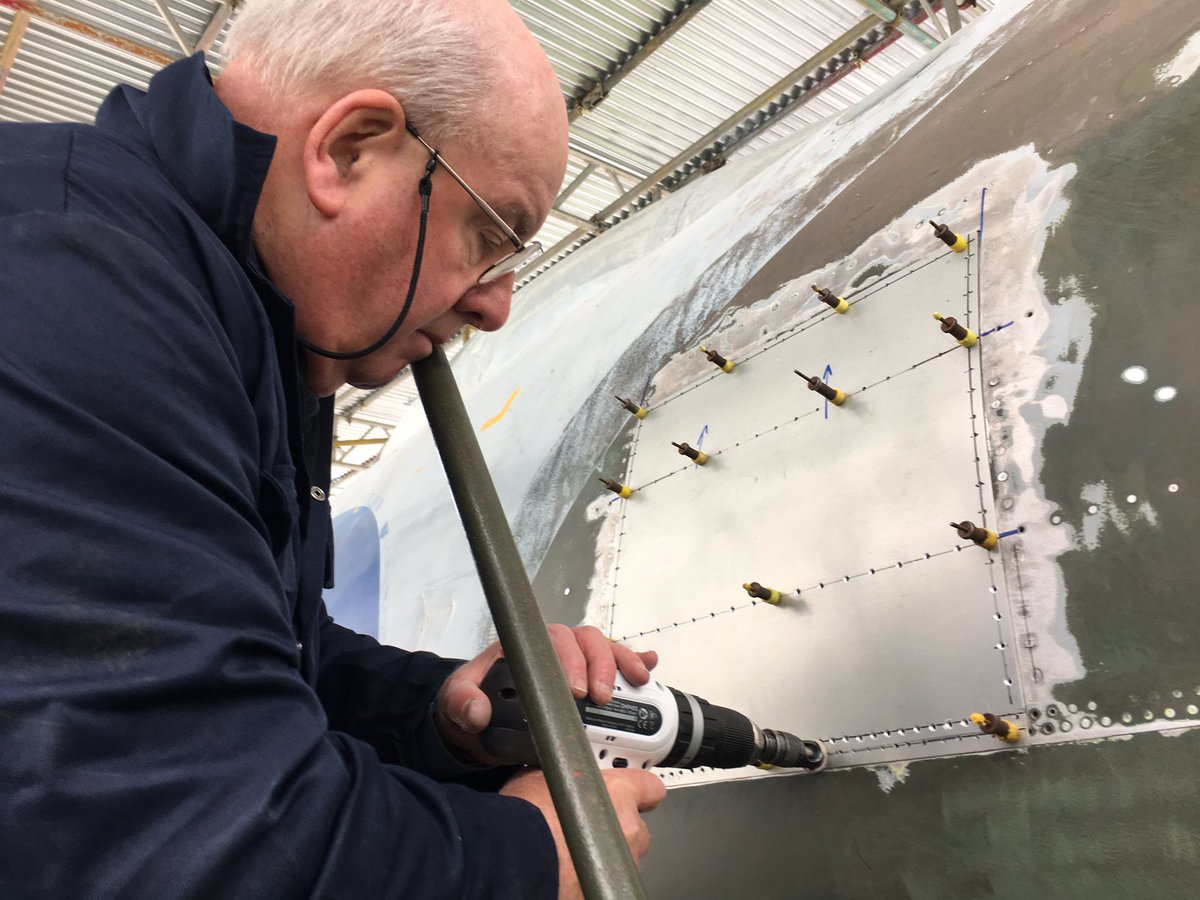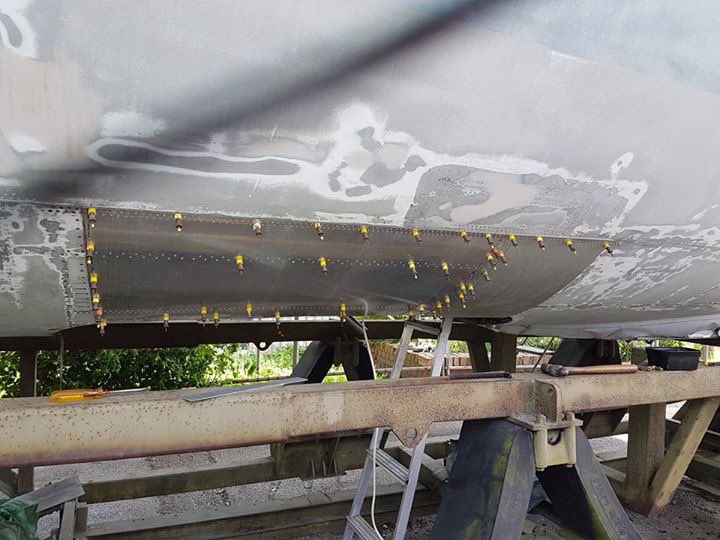 Please watch this short video showing the progress that was made between march and May -->
https://www.youtube.com/watch?v=3UAYtzKI-CA
Since the video was produced, we have been busy working at the museum to get XL388 back into top condition. Work has included:
* The final skin repair - this is almost complete, all that is left to do is rivet it to the structure. Once this is done, the skin repairs will be completed.
* We have started to address the radome, the split in the fibreglass being one of our areas of concern. We have started to strip the paint from the radome and have found that its condition is not as bad as once feared. We now think that this will be fairly easy to fix and once painted, you won't be able to tell that it was damaged!
* We have almost completed the preparation work required before we start painting with just a few more areas to run down, and a small bit of corrosion treatment to do before we start painting. We hope to start painting within the next 3-4 weeks and are aiming to have it completed by the end of the summer.
* The new stand will be started soon, and once 388 has been lifted onto it, we will be able to start work on replacing the bomb aimers blister. We have a new blister and are now thinking of the best way to swap the two over.
* Whilst our focus for now is the exterior, we have been able to source a few instruments and dials to go inside the cockpit when we start to rebuild it. We are still on the lookout for the vast majority of equipment, instruments and controls to go inside the cockpit and sources, information, leads and donations will be hugely appreciated!
We are aiming to get the external part of the project completed by the end of the year, all updates will be posted on the twitter feed at:
http://www.twitter.com/VulcanXL388
We appreciate any and all feedback that you have to offer.