Did you know that registration to Fighter Control is completely free and brings you lots of added features? Find out more...
.
Moderator: Flyingmonster
Whew! After a few weeks , finally finished! This is a BIG model......but I am quite pleased with the result!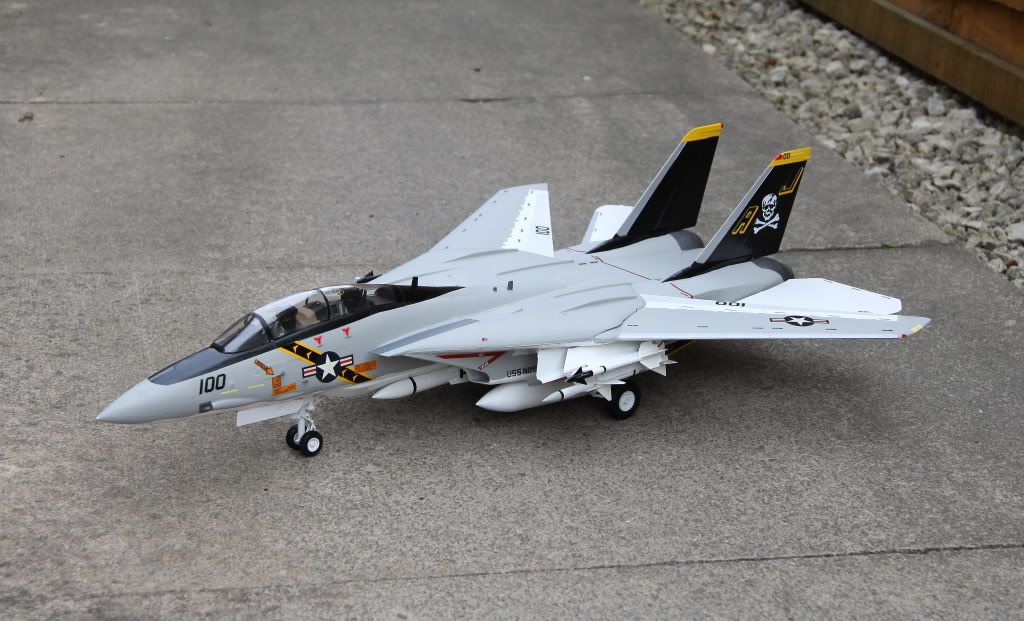 ---
That looks absolutely superb! Is it 1/32nd scale?
Formerly Beer Monster
---
---
Administrator
Posts: 13589
Joined: Sun Oct 04, 2009 4:16 pm
Location: Skipton, North Yorkshire
Thats a Stonking build dude!!
Cheers

Boo boo (aka Jamie)

'The first time I ever saw a jet, I shot it down!' - Yeager
---
Very nice well done
Paul
---
Posts: 722
Joined: Wed Jul 14, 2010 2:37 pm
Location: Suffolk
Contact:
---
Very nice model
---
GOOSE
Stonking build mate, what a monster!
---
Still waiting to give it the "Well-Used" look.....if I dare!
---
Posts: 789
Joined: Fri Oct 16, 2009 9:10 pm
Location: Sth killingholme, Nth Lincolnshire. Home of the OIL Refinerys: LOL
BrillBuild m8
WATCHING & LISTENING IN LINCOLNSHIRE
Keep Calm & Carry On, Stay Positive & Chill.

Chill to Military Airband in the background with a coffee & Biscuits.
Listening into airband on the east coast of Lincolnshire.





David
---
Who is online
Users browsing this forum: No registered users and 1 guest